09.05.23

April 1
THE L.A. UNDERGROUND
A GUIDE TO SOUTHERN CALIFORNIA'S FAVORITE LOCAL BANDS
THE 88
Getting heard above the L.A. rock din
By MEGAN GAYNES
With the large number of bands that make the pilgrimage every year to
Los Angeles for their "big break," it can be hard for the
few (remaining) locals to be heard, especially with the low percentage
rate of those that are any good. But The 88 have been doing a respectable
job at getting their eclectic pop-rock to L.A. audiences. Their debut
album, Kind Of Light (EMK Records) has already garnered coverage
in the pages of "Rolling Stone," the "L.A. Times"
and "L.A. Weekly," and regular live stints like a month-long
residency at Spaceland have helped to nurture an ever-growing fan base
(which includes "24" star Kiefer Sutherland; recalls singer/guitarist
Keith Slettedahl on meeting his new fan, "The little kid in me was
like, "Oooh, TV guy!"). Though the band's profile is
aided by the presence of Brandon Jay (a.k.a. local cult figure Quazar),
The 88's popularity has more to do with their songs, which is how
Weezer would sound if they spent less time obsessing about underage girls
and more time listening to Kinks records. Slettedahl remains admirably
lowkey about his music. "I like songs. I'm not as concerned
with how they're dressed up," he notes. "I mean, obviously
for me personally, I like a certain kind of sound, but there is a song
in all that stuff. Bad modern country or modern pop stuff, a good song's
a good song."
Slettedahl's history is a unique though humble one. He didn't
pick up a guitar until after graduating from high school, and was 24 before
he wrote his first song. It was after many a practice session with former
classmate and future 88 piano player Adam Merrin that the idea to form
a band slowly took hold, and the result was The Freeloaders. But after
many years of basing themselves around mediocre songwriting ("They
were more excuses to jam than actual well-written songs," Slettedahl
admits) that he worked up the courage to move past the songs-by-committee
approach and lay his own compositions on the table. The decision was not
an easy one, given his almost overriding self-consciousness. But thankfully,
he did, and the band was changed irrevocably. First, though, Slettedahl
had a lengthy drug addiction to beat, but after doing so, Brandon Jay
joined the fold, and suggested a name for the band while he was at it.
The Freeloaders morphed into The 88, which was taken the name from a French
Kicks song (one of the songs on Kind of Light, "No Use
Left For Me," has a distinct Kicks sound).
Being that Slettedahl is now known as a hyper-prolific songwriter, it's
an easy guess that another album will be forthcoming. So will it be made
up of the backlog of material that didn't make it onto Kind
Of Light? "Well, I think it's going to be mostly newer
[material], because I'm always most interested in what I'm
doing now. I'm always thinking the new stuff is better than the
other stuff."
The 88 will perform at the The El Rey Theatre on March 27 with Superdrag
and Ozma. For more information, visit www.the88.net
**************************************************
Campus Circle July 23
by Lauren Horwitch
Amoeba's Homegrown Summer Showcase at The House of Blues
Next up, the great 88 continued to build their reputation as one of the
most consistently awesome live acts in town.Maybe I'm a sucker for
band members in suits, and it's arguable how "underground"
they are now that they've graced the pages of Rolling Stone
and The Los Angeles Times, but the pure frenetic joy these guys
broadcast across a dance floor cannot be denied. And it's always
good to see their frontman/guitarist Keith Slettedahl beaming like a beatific
Buddy Holly. The highlight of their set (and the entire evening) was a
spirited cover of "Suffragette City" led by an honest-to-goodness
Amoeba staff member. The 88 sunk their collective teeth into the familiar
riff, shaking up the crowd. I'm sure the fuzzy headed employee did
Amoeba management proud. Just one word of advice: Next time, don't
forget the "wham, bam, thank you, ma'am!"You came this
close to getting your cool card revoked on that one,my dear.
http://www.campuscircle.net/socal/pdf/underground13.15.pdf
**************************************************
Campus Circle July 23
by Steven Hanna
ELENI MANDELL/THE 88
August 1 @ The Derby
My regular readers, all two of you, have heard me rave about Eleni Mandell
before, and I'll gladly do it again.Heck, I could fill this entire
column and several more singing her praises, but that
would be quite a slight to her superb openers the 88, who are richly deserving
of a column or two of their own. Local and close to magnificent, the band
has been rocking the stereos of those
smart enough to have picked up their sharp debut CD Kind of Light –
but they're best live. Keith Slettedahl is a powerhouse and the
band's early-'80s Elvis Costello vibe is positively irresistible.
It's a bit odd for them to be playing to the typically-stuffy concertgoers
at the Derby, but maybe the 88 will loosen folks up for a change. It'd
be worth stopping by to see.
09.05.23
From the "what's old is new again" playbook comes The
88, a Los Angeles band who puts a fresh spin on classic sounds. The 88
takes a snapshot from the picture book of Muswell Hill era Kinks, in large
part due to the old-timey keyboards of Adam Merrin and the Ray Davies-flecked
lead vocals of songwriter Keith Slettedahl, but Slettedahl's voice
also features a vibrato-soaked croak a la The Mommyheads' Adam Cohen
that will please those more inclined towards modern rock. The songs on
Kind Of Light are marked by unusual changes in chord structure, intensity,
and tempo, as well lots of counterpoint, all of which are executed seamlessly.
The best tunes, including "All The Same," Elbow Blues,"
"How Good It Can Be," "God Is Coming," Melting
In The Sun," and "Sunday Afternoon," capture the various
vibes and comportments of a Wild West saloon, and deftly alternate between
being brooding and fun. Kind Of Light is an excellent beginning from a
band you'll hear a lot about in the coming years.
–David Bash
09.05.23
09.05.23

09.05.23

BEST BAND IN LOS ANGELES – "Best of LA" issue
***************************
THE 88
"Kind of Light"
EMK
For quite some time now, the 88 have been making the rounds, playing
gigs around town, and taking up residencies at local clubs. With all their
hard work, it's starting to pay off. There's already been
a lot of buzz about them lately, from the L.A. Times to KCRW. Their debut
album sounds familiar yet organic, and with all the "woo-hoo-hoo's"
that are a main staple of the choruses, you can't help but mention
the word retro. It's not just the vocals that evoke classic-rock
sensibility, but the jingly-jangly guitars and piano do the job as well.
"Elbow Blues" and title track "Kind of Light"
are particular standouts, with their effortless instrumentation, and sleek
vocals. The 88's sound is smart and laid back, possessing a casual
attitude that exudes an earned confidence for an up and coming band.
-Cynthia Dea
09.05.23


April 1, 2004
Musing on the music—human and otherwise—at 2004's SXSW
"And the nomination for best L.A. bands playing SXSW were: The 88—oh,
the eighty-fucking-eight, the best band in the world—played four
shows at SXSW, and won over their criminally sparse crowds with their
suits and Kinksian songs. Will God never deliver the 88 from the foothills
to the mountaintop? Never has such a thorough album as Kind of Light remained
so untalked about. Genius, as always, is misunderstood, I guess. But the
88 unveiled a few of their newer, bluesier tunes that're as infectious
as the previous pop-heavy goldens." – by Chuck Mindenhall
***********************************
July 22, 2002
Continuing the evening's theme of familiar yet original music was The
88. As soon as I saw their singer pick up his hollow-body electric guitar,
it became evident that they knew what they were doing. Their blend of
power pop, alt-country, Britpop and blues worked wonderfully. I'll let
you pick: think Oasis meets Mudhoney, The Verve meets Screaming Trees, or
Pleasure Forever meets Wilco. I recognized one of the members of The 88 as a "percussionist" from Midget Handjob. It was hard to believe this fellow
was the same man I saw a few weeks ago banging tribally on a wok and pickle
bucket. Only this time, he was wearing a crisp suit and playing guitar
(acoustic and electric), maracas and tambourine. Their keyboard player
also handled occasional accordian duties. There's no weak link in this
band's chain, and their performance proved this. -Adam Reese
09.05.23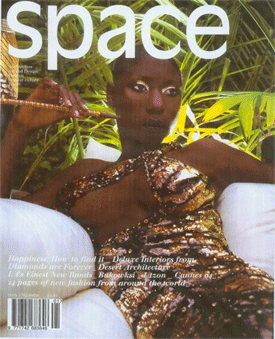 | | |
| --- | --- |
| | |
| | |
| | |
| click on image to enlarge photo | click on image to read interview |
09.05.23
09.05.23
09.05.23

44 LINES
ABOUT THE 88
by Natalie Nichols
1. The 88 is a throwback/modern rock act that mines the past like the
White Stripes or the Strokes, but, instead of rooting through early rock
'n' roll or '70s punk, chips away at the veins of quirky
British smart-pop.
2. Listening to the band's debut album, Kind of Light, is like
eating multi-colored Life Savers one after the other – it's
all pretty sweet, yet definitely varied, with notes of tart yellow, tranquil
green, jaunty red, and psychedelic orange.
3. The 88's songs are written by singer-guitarist Keith Slettedahl.
4. He went to Calabasas High School with keyboardist-guitarist-producer
Adam Merrin.
5. With drummer Mark Vasapolli and bassist Carlos Torres, they formed
the Freeloaders.
6. When multi-instrumentalist Brandon Jay joined up, they became the
88.
7. The band's name comes from a French Kicks song.
8. They thought the title was about a piano (88 keys), but it actually
references NYC's 88th precinct.
9. (It's also the speed that Doc had to reach in Back to the Future:
88 mph.)
10. Their clever, odd-yet-melodic tunes are too often compared to the
Kinks.
11. But they evoke multitudes: Beatles, T. Rex, Bowie, XTC, Elliott Smith,
etc.
12. So give up playing spot-the-influence and just groove on their quirky
hooks.
13. "Elbow Blues" is a standout tune: propulsive melody,
fluttery piano bits, lilting vocal harmonies. Dig it.
14. Hollywood concurs. A video of the song will play on a TV in Get Shorty
2: Be Cool.
15. In fact, the 88 is all over TV and movies these days.
16. "How Good It Can Be" was in an episode of The O.C., and
it's on the soundtrack (out March 30).
17. "They played it at the very beginning of the show," reports
Slettedahl, "so I didn't have to watch the whole thing."
18. That song was also in One Tree Hill.
19. "Coming Home" will be in the Ben Affleck flick Surviving
Christmas.
20. "It's always weird," says Slettedahl. "'No
Use Left for Me' got played in a bar scene in JAG. It was like,
how would they pick that?"
21. Danny Benair, of music marketing company Natural Energy Lab, hooked
up their first TV placements.
22. (Benair used to be in L.A. psych-pop act the Three O'Clock.)
23. The 88 has also charmed NPR, which included "Kind of Light"
on its new All Songs Considered 4 compilation.
24. And the players are charming indeed in the spiffy suits they always
wear on stage.
25. "It makes us look like a band," Slettedahl says. "Otherwise,
we all look very different."
26. Plus, it's transformational: "You know how Gene Simmons
talked about, when he puts on the makeup, he changes?" asks Slettedahl.
"It's kinda like that."
27. They took their suits with them to Austin for South by Southwest
last week.
28. They played, like, two gigs a day there. And about a half-dozen shows
en route – their biggest mini-tour ever.
29. Keith and his girlfriend learned to silkscreen so they could make
tour T-shirts.
30. The farthest from home they've played is Washington, D.C.,
for the Lance Armstrong "Tour of Hope" cancer benefit last
November.
31. "Seeing ourselves on a giant video screen was very trippy,"
recalls Slettedahl.
32. Even trippier, the concert was in a park next to the White House.
33. Did W. attend? "Not that I could tell," says Slettedahl.
34. But they have had famous fans, including Kiefer "24"
Sutherland and the late Elliott Smith.
35. In fact, they backed Smith on a couple of his gigs last year.
36. Slettedahl had a weird dream before one show, involving a restaurant,
the keyboard, and the Lakers.
37. Not surprisingly, then, the 88 was among the saddened artists playing
tribute to Smith last November at the Henry Fonda Theater.
38. They did "Stupidity Tries," "Can't Make a
Sound," and an unrecorded tune, "King's Crossing."
39. "It was just sad," says Slettedahl, who is friendly with
Elliott's sister Ashley. "You just feel terrible for everybody."
40. They also played some Johnny Cash tunes during the Getty's
tribute to the Man in Black last year.
41. And they also are all members of wacky Silver Lake kids' group
Gwendolyn and the Good Time Gang, currently making 12 videos for a DVD
of its self-titled debut.
42. Somehow, the 88's still managing to write new tunes for another
album.
43. In the meantime, KCRW (89.9 FM) and Indie 103 (103.1 FM) are still
rockin' the old stuff.
44. Catch 'em at the House of Blues, opening for the Proclaimers,
on April 8.

Visit Our Sponsors
© 2003 Southland Publishing,
All Rights Reserved
Designed and Developed by R7 Media.
********************************
TOP
10 ALBUMS
January 6
by Natalie Nichols
The 88, Kind of Light (EMK). Local lads make clever, melodic rock that's oft-compared
to the Kinks but actually sounds very, very now. Yay for "Elbow Blues"!